Linoleum Flooring - Cost effective option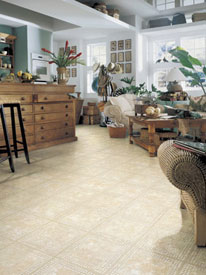 Like laminate, linoleum flooring is an extremely cost-effective option for areas that get heavy traffic: think of it for foyers, hallways, kitchens, and other busy areas of your home or office. We install both sheet linoleum and linoleum tile, so visit our showroom to explore the myriad options East Coast Flooring offers.
Linoleum is an affordable flooring solution. However, the long life of your linoleum floor can be impacted by incorrect installation. Since most linoleum is installed in a single sheet, it can be unwieldy and difficult to handle. With East Coast Flooring, you can rest assured that your linoleum will be properly laid. We have the professional experience to lay your linoleum floor smoothly and correctly, ensuring that it will last for years to come.
Manufacturers