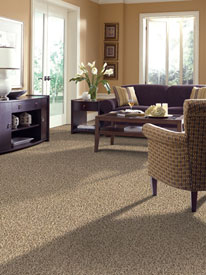 Installing fresh carpet is one of the fastest ways to make a house or room look like new. And with East Coast Flooring, we're carpet dealers as well as carpet installers so you don't have to deal with the time and hassle of a middleman. We guarantee great carpet at a great price, and we specialize in quick installation!

 

East Coast Flooring offers carpet in hundreds of colors, styles, patterns, and fibers. This means that whether you're looking for berber carpeting, textured plush carpet, or commercial carpeting, we have numerous options for you to choose from. Mohawk and Shaw carpeting are among our most popular brands, but we carry several carpet brands so you're sure to find the carpet of your dreams. We promise a huge selection at a great price. We offer wall-to-wall carpeting, remnants, and rugs, so no matter the size of the room we have the carpet you're looking for.

 

And don't forget, East Coast Flooring will rip up and dispose of your old carpet at no extra charge.
Manufacturers